We're used to serving champagne after rides in our Virgin hot air balloons, but even we were surprised when one of our old baskets took on a new life of its own.
Our Devon-based Virgin Balloon pilot
Richard Prowse
acquired one of our old decommissioned hot air balloon baskets and decided to turn it into a full-on mobile Gin bar - complete with UV lights.
.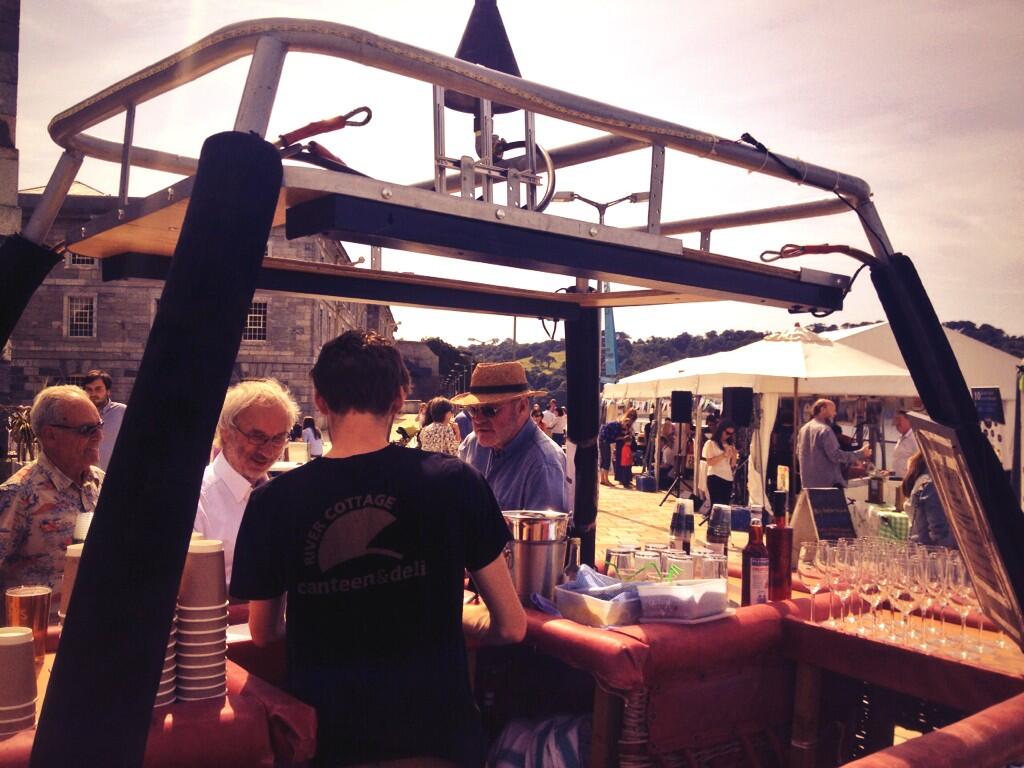 Nicknamed the Gin Basket, it's already proving to be quite a hit across the southwest of England. It was even a star attraction at celebrity chef Hugh Fearnley-Whittingstall's River Cottage Summer BBQ. The 'up-cycled' basket, which has lots of shelves for Gin and glassware as well as chopping boards, has soft padded edges where punters can lean and socialise.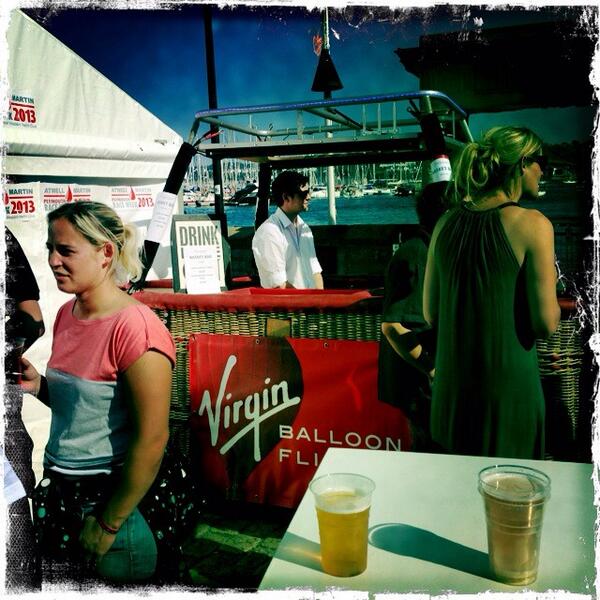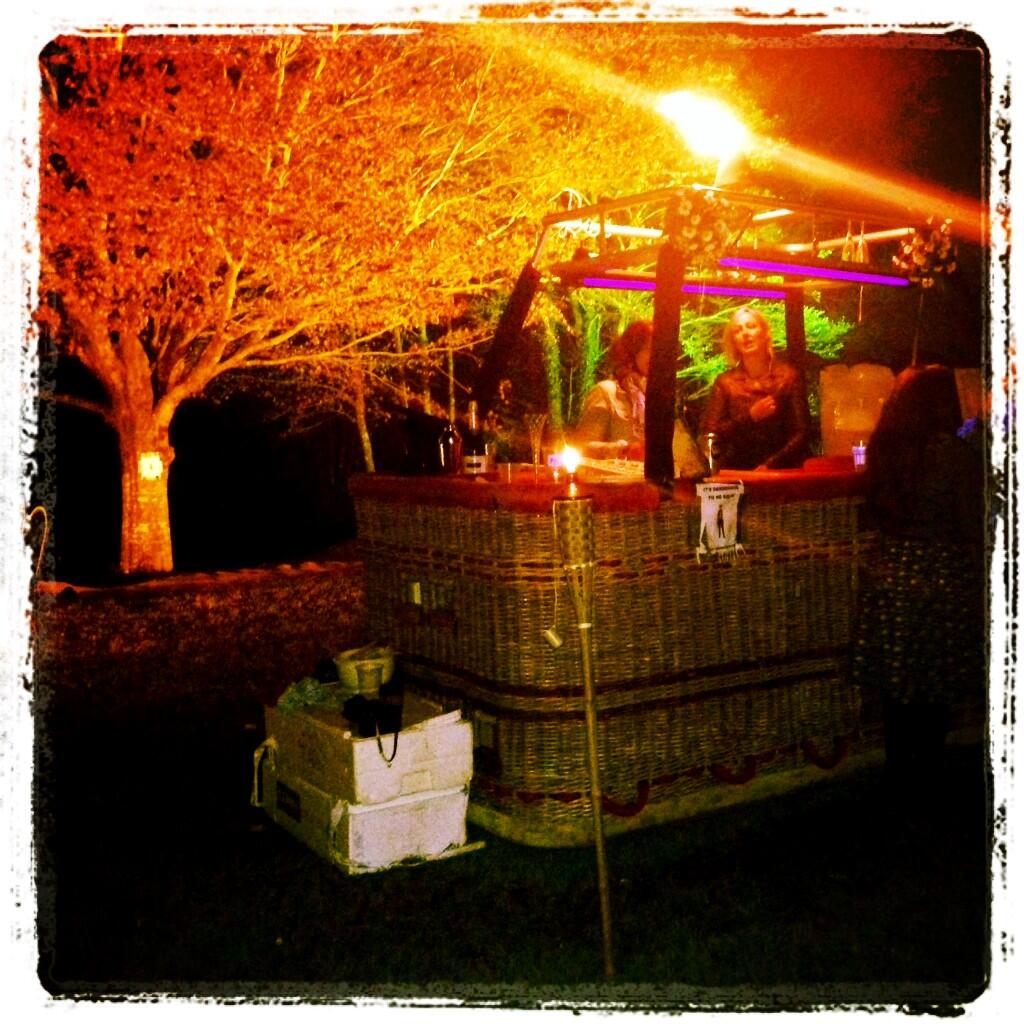 There's space for two bartenders and even some UV strips on the top to illuminate the Gin and tonic (thanks to the quinine) as the sun goes down. The Gin Basket has also been a top hit at several weddings, created quite a stir at the Plymouth Sailing Week and is hoping to make an appearance at Mark Hix's Food Rocks Festival in Lyme Regis. It was also used as a Pimms Bar for The Treasury Bar in Plymouth's 10
th
anniversary.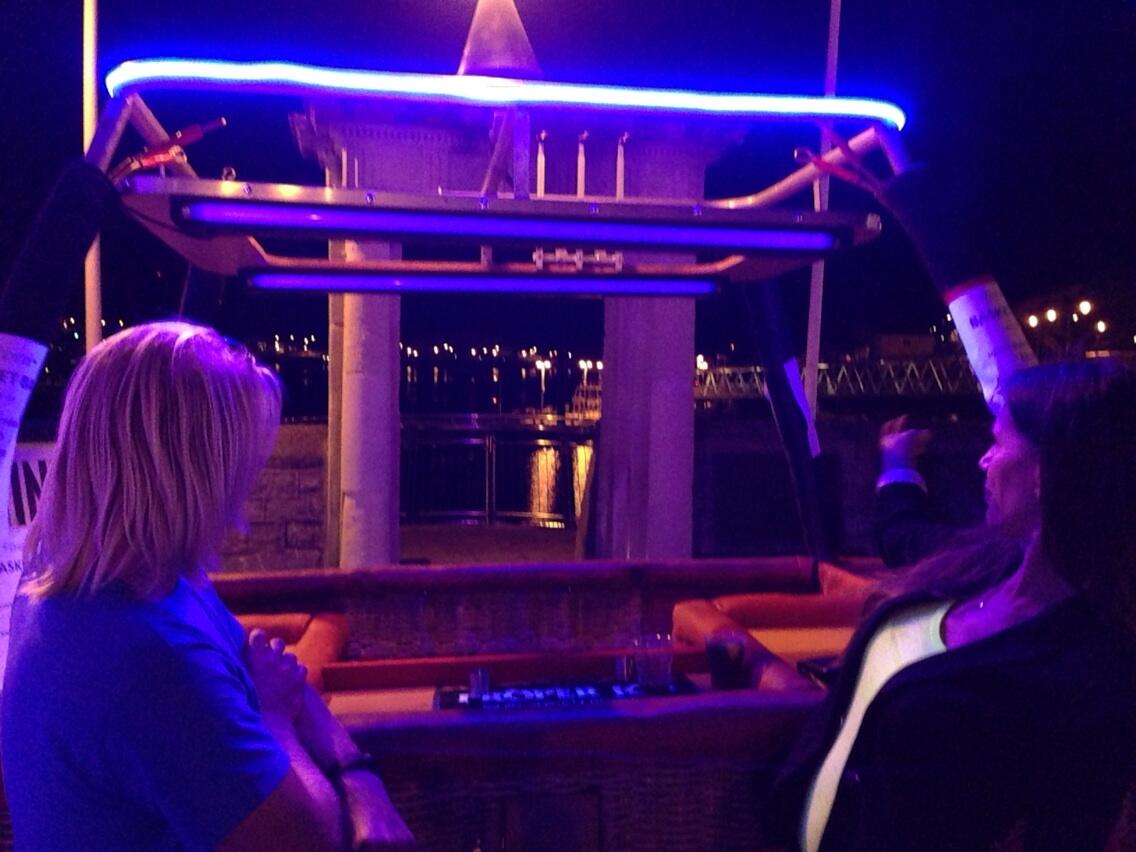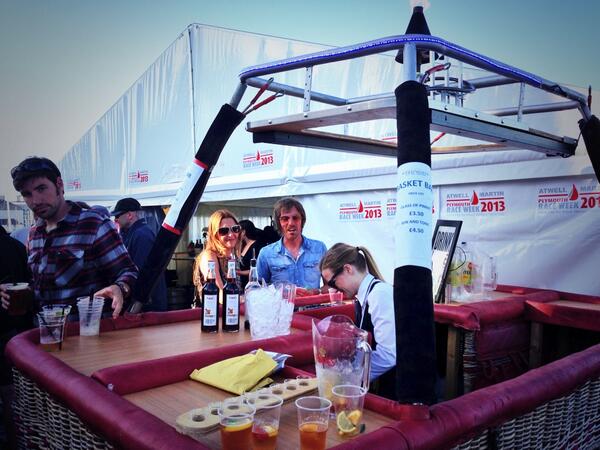 "I saw the basket when I was doing a fire training course in Bedford with Virgin Balloon Flights and it was being used for training on the ground," said Richard, who has flown for Virgin Balloon Flights since 2003. "I asked if I could have it and try to restore it and we thought it would make an ideal bar. "Whenever it goes, we lay a Virgin Balloon banner across the front and it looks great, especially as the vintage look is so popular at the moment. "When the sun goes down, we have a small gas burner on top with a flame and that looks really good too. With the UV lights and the quinine, it makes everyone's drinks look blue, which is funny as everyone wonders what on earth you are drinking."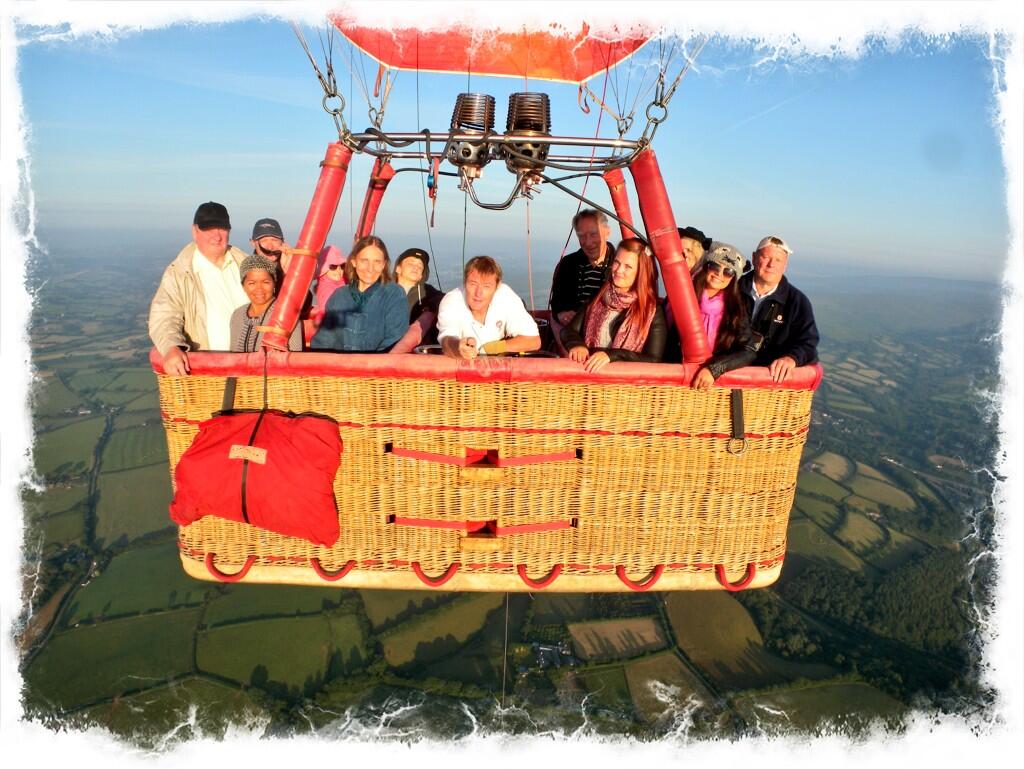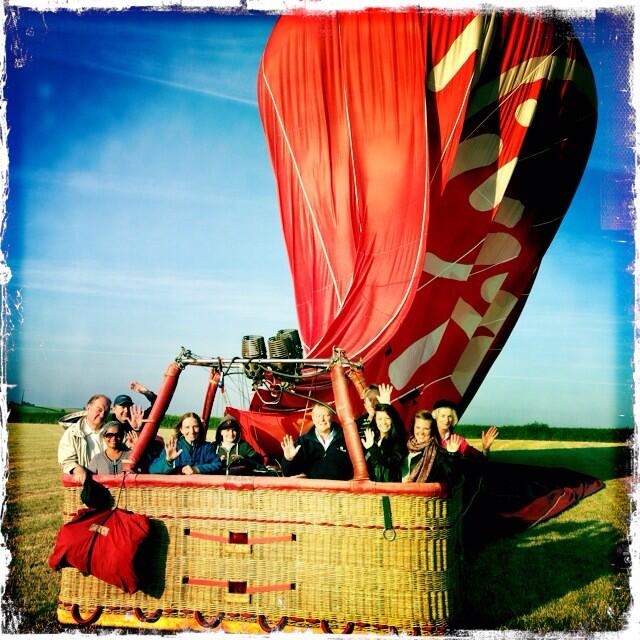 Mr Prowse said he has fond memories of flying in that type of basket and is glad to see it being used again.
"It was a great basket," he said. "It was one of the first bigger ones that came out. I used to fly it when I first started with Virgin. It was just the size of it and it was a nice basket. It was such a shame to see it just left on the shelf."
Richard believes the Gin Basket is the first of its kind.
"It's really proving quite a hit and it's followed by a lot of people on Twitter under #ginbasket on Twitter," he said. "Everyone always asks when it's going to take off. It certainly gets around quite a bit, although it's yet to take to the skies," he said.
If you'd like to try out the type of balloon basket that flies with pilot Richard, then
find out about balloon flights in Devon & Cornwall
.